Whether it is a romantic or a family stay, our campsite is the perfect place to fully enjoy your holidays. Our swimming pool was designed to provide comfort for young and older, without compromise.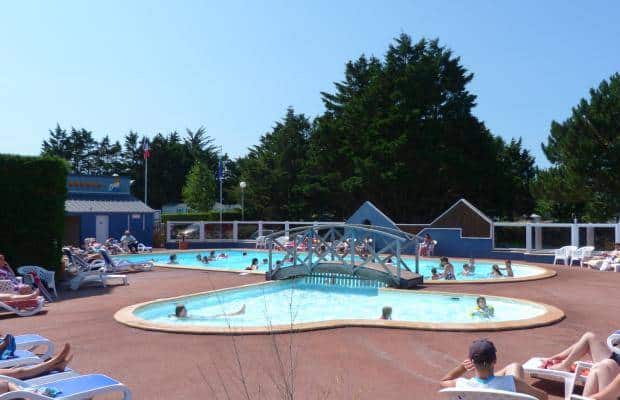 FULLY ENJOY OUR SWIMMING POOL
Enjoy the delight of water. Relaxation and activities are on the program of your afternoons at the swimming pool. 
Our open-air swimming pool is the perfect solution for summer days. The wooden bridge will take you across the other side to join the little ones enjoying the paddling pool.
The heating paddling pool will be an excellent way for the little ones to learn how to swim. Secured, your youngest children will love their first touch with the aquatic world. 
Oldest as youngest will be pleased to cool off and to splash about as much as they want during warm days in Normandy. What better way to enjoy the aquatic pleasures under the sun?
TREAT YOURSELF WITH A RELAXING MOMENT
By the swimming pool, deck chairs are available. Enjoy a sunny nap, keep an eye on the kids or take a sunbathing break. No matter what, don't forget the sunscreen !  In a joyful and relaxing atmosphere, enjoy the Normandy sun to treat yourself with a peaceful break.
The swimming pool is accessible from mid-May to early September.