The Channel Islands are made up of two bailiwicks: Jersey which brings together the eponymous island and the bailiwick of Guernsey which includes: Guernsey, Aurigny, Sercq and Herm.
By staying at our Campsite near Guernsey and Jersey, you will be at the front row to discover the wonderful islands that the Channel offers.
Did you know ? The whole of the Channel Islands have an area of 194 k2. If you venture there, you'll feel like you've landed in England. On site, discover English shops and pubs, which will transport you to a world apart and exotic.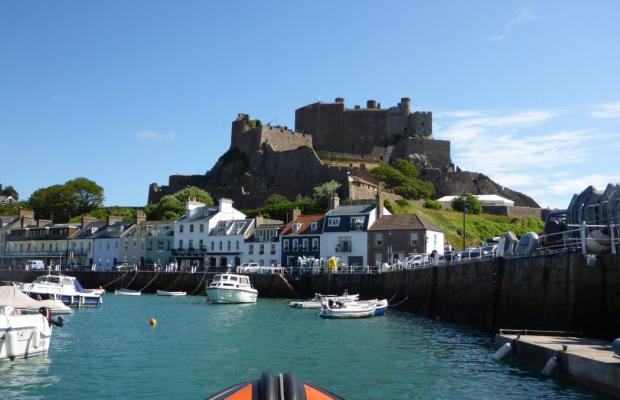 YOUR CAMPSITE TO EXPLORE GUERNSEY AND JERSEY
Discover Jersey
By foot or by bike, explore the island of Jersey and discover a British atmosphere in the middle of the Atlantic. Nicknamed the Island of Flowers, the largest Channel Island offers you an impressive variety of landscapes. Beaches, coastal paths, charming villages, the island has so much to offer !
Crossings are regularly provided from Granville, Barneville-Carteret and Diélette. In low season, crossings are only available during the weekend depending on the tides.
A natural and wild island

: fine sand beaches, steep cliffs … Thanks to its diversity, the island is the perfect land of hiking. It is also the perfect place to relax! Safe and clean beaches, country walks, sporting activities, this island is perfect for family holidays.
Saint-Hélier, capital of shopping

: in the pedestrian streets of this small town, let yourself be amazed by the large brands and the small local shops. Shopping lovers will be delighted to take advantage of the "duty free" prices. In the evening, let yourself be carried away by the British atmosphere of the many pubs.
Discover Guernsey
Come to visit Jersey's little sister, here the nature reigns ! Guernsey promises an outside of time stay. Trails, chalets, beaches, English gardens … Many landscapes of irresistible bare waiting for you. There are also various activities to discover: castles, manors, museums, and the famous house where Victor Hugo lived during his exile.
Crossings are regularly provided from Granville, Barneville-Carteret and Diélette.
Saint-Peter Port : e

xplore the capital of the island. While you're visiting the small town, admire a fascinating mix of styles. A real labyrinth of small houses facing the sea awaits you.
Historical Heritage

:

admire a rich historical heritage made up of ramparts, towers and maritime fortifications.
The Victor Hugo's house  :

who has never dreamed of discovering where the masterpiece "Les Misérables" was born? On the island, visit Hauteville House, the house where Victor Hugo lived during his exile.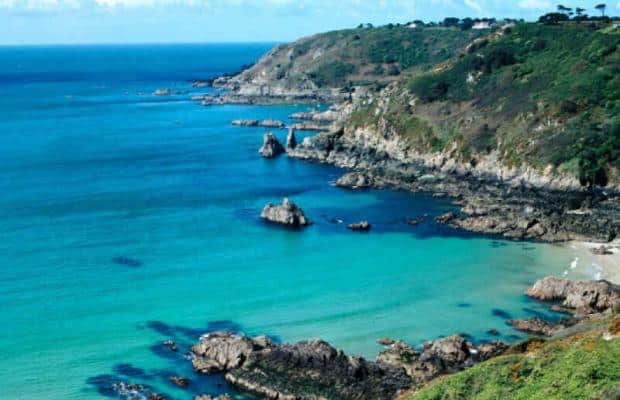 PRACTICAL INFORMATIONS DURING YOUR STAY AT OUR CAMPSITE NEAR GUERNESEY AND JERSEY :
An identity card or a passport will be essential to reach the islands.

The shops are closed on Sundays and during bank holidays.

Unaccompanied minors must be in possession of an authorization to leave the territory.